Ventilated facades for modern homes
Ventilated facades are a reference in modern architecture, whether the aim is to renovate an old building or build a new one. In addition to their esthetic appeal, these facades provide energy efficiency and comfort. The design enables better ventilation, and the acoustic and thermal insulation improves the living experience while also lowering energy consumption, which leads to significant savings on the electricity bill.
FAVEKER® offers extrusion-manufactured ceramic ventilated facade solutions, which are 100% recyclable and include at least 40% recycled materials in the production process, in addition to being compatible with various fixing systems to maximize the customization possibilities.
We also have a large variety of design choices, both in color as well as texture and volumes. This is how we help create more sustainable and healthy buildings which also achieve the goals of modern architecture.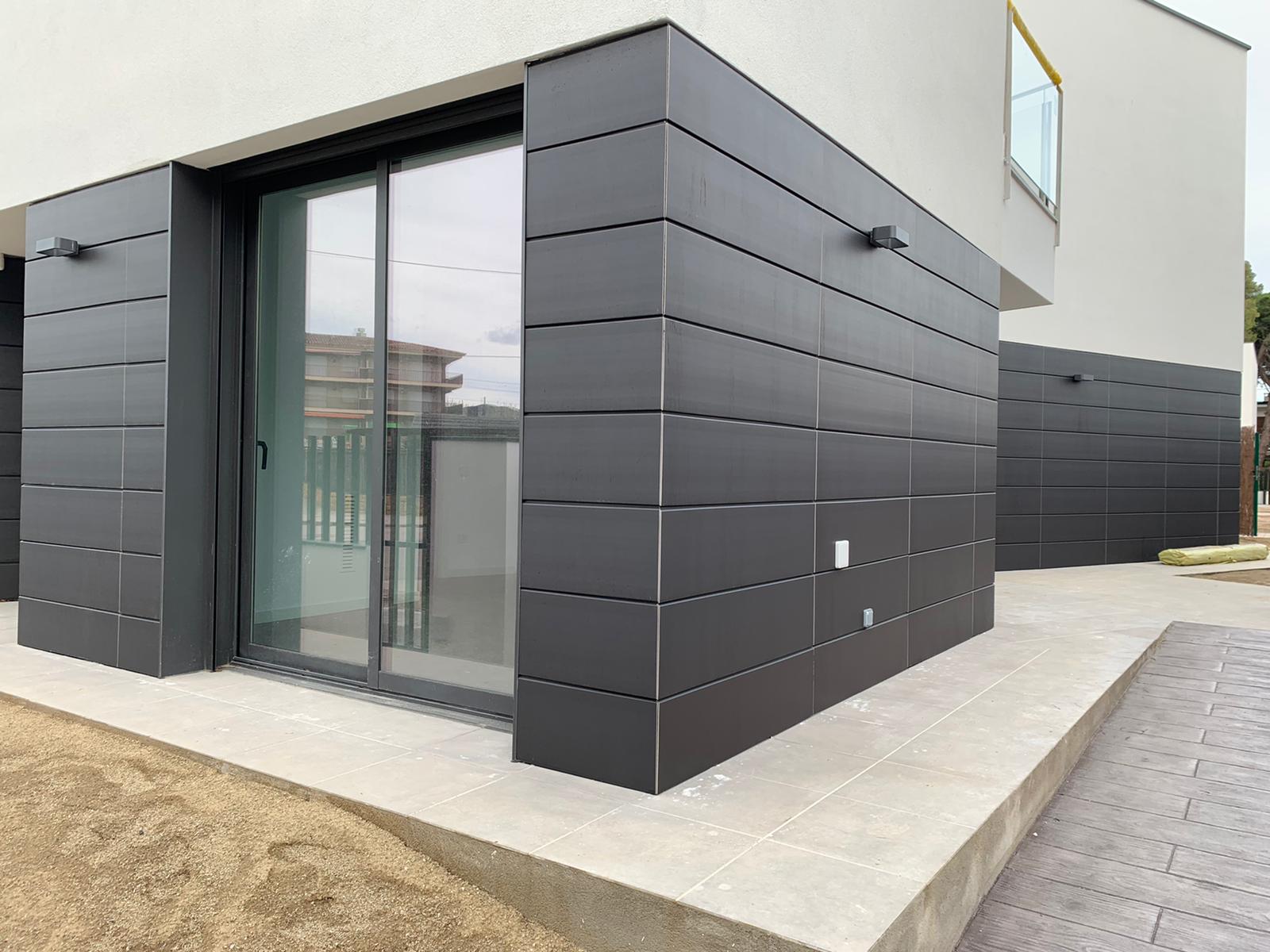 Facades for small modern homes
Size is no limitation when it comes to design. Small homes can benefit from a modern facade in order to emphasize their presence and personality. FAVEKER® ceramic products, such as models GA16 and GA20, perfectly adapt to these projects all while optimizing the weight of the facade and making the building esthetics stand out.
The light fixing systems used on facades for modern homes make installation easier and enable savings on costs while also emphasizing the linearity of the design and absorbing vibrations.
Plus, FAVEKER® offers an extensive range of all-natural colors, glazes and terracotta with matte, gloss, texturized or grainy finishes to give each project its own strength and personality. With these choices, even small homes can stand out with a unique, modern facade.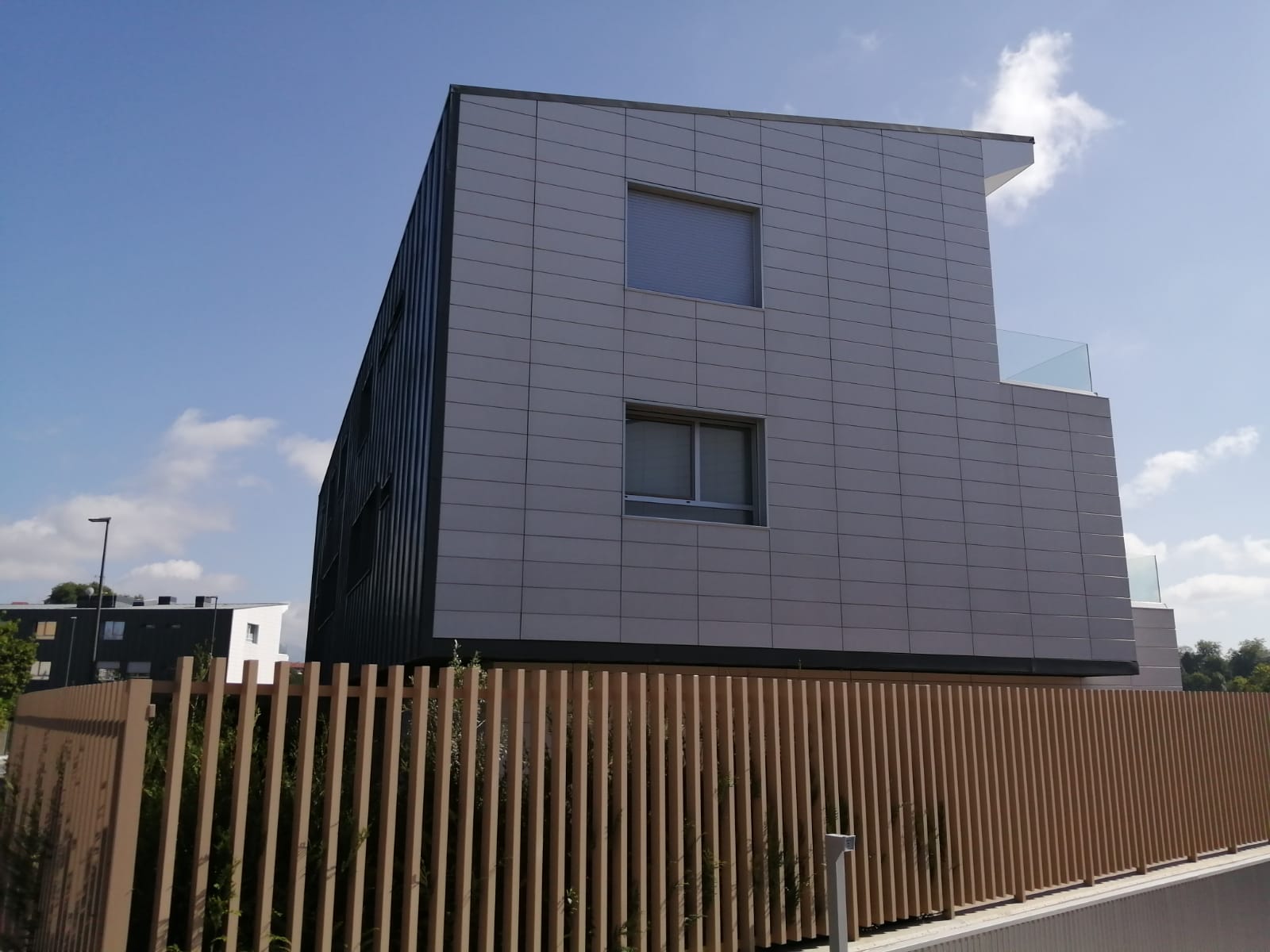 Facades for modern village homes
Modern, sustainable design is not exclusive to urban areas. With our porcelain ceramics, contemporary design elements can be added without losing any of the rural charm for an incredible fusion.
Some of the most impressive FAVEKER® choices for use on the facades of modern village homes include GA30 for projects requiring additional resistance; and terracotta slats to play with different textures and volumes to add a little sophistication to tradition.
On the other hand, the varied palette of colors ensures harmonious integration of modern home facades in their environment, thus creating a perfect balance between modernity and rural life.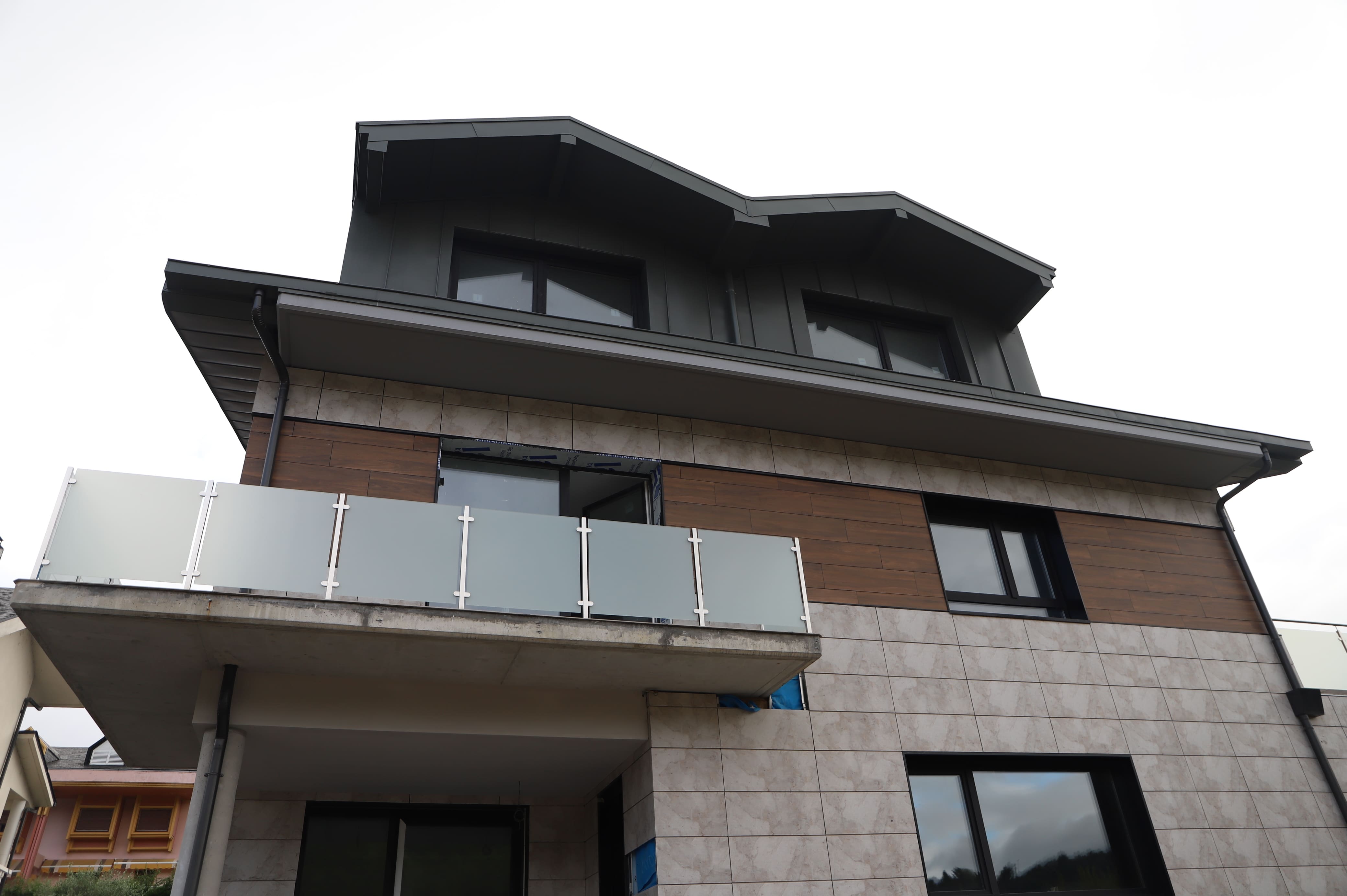 Facades for modern one-story homes
Facades on one-story homes play a crucial role in how the building looks. The 500×1500 format offers a balance between performance and adaption to increase the creative possibilities.
At the same time, the FAVEKER® GAV model is specially recommended for rehabilitation or renovation projects since the 300×600 format featuring a multi-anchoring system perfectly adapts to the facade designs for any season or type.
What's more, the FAVEKER® Custom option means our pieces can be adapted to the specific needs of any project to go beyond just flat pieces. This way, each facade can be customized all while respecting the style and characteristics of the building based on volumes of all kinds achieved through our extrusion production.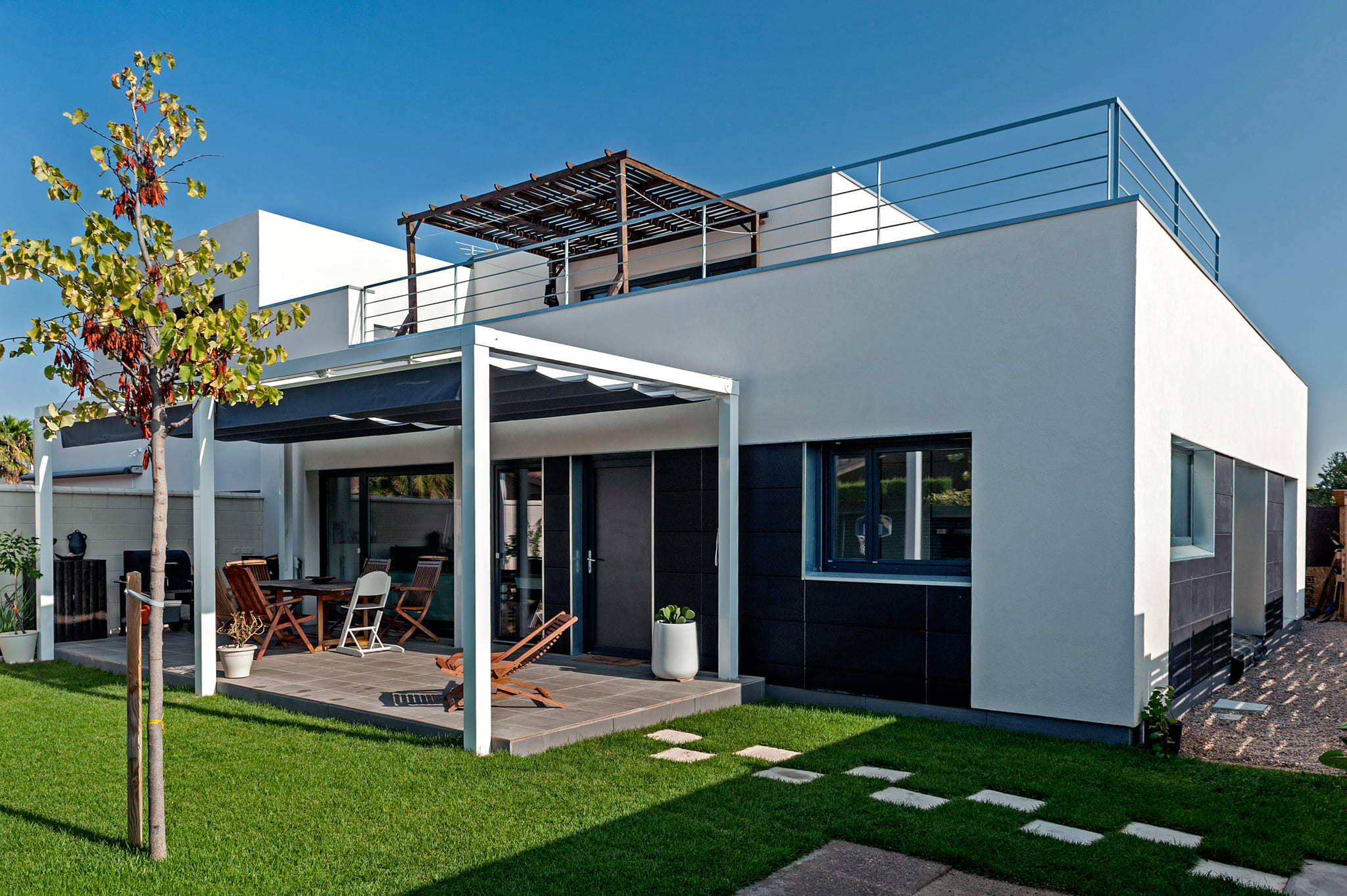 Facades on modern homes with FAVEKER® not only offer beauty and customization, they also represent a commitment to sustainability and energy efficiency with the resulting savings for those living in them. You can use our selector to choose the characteristics that best suit your project to get the best solution.
We invite you to find out how our architectural solutions can bring your project to life. And to make your choice even easier, we invite you to try out our 3D viewer. Use it to see how the different combinations of colors, textures and volumes can transform the facade on a home.