A global company that creates new opportunities in its territory
A global company that
creates new opportunities in its territory
Faveker® set out 7 years ago as façade division of GRES ARAGÓN, a company founded over 75 years ago in the sector that started out as a small pottery workshop and nowadays has become an internationalised company with 1,000 natural and porcelain stoneware catalogue items in 100 countries. FAVEKER® products can be found in residential buildings, public facilities or hotel resorts, shopping malls and leisure areas worldwide. FAVEKER® is a company that keeps its passion for innovation, quality work and creation of added value by helping retain population in the territory while creating quality employment thanks to zero-waste resources and sustainable and responsible management of its products.

Faveker® continuously strives to provide innovative ceramic-based architectural solutions, sanitary and environmentally sustainable, with the aim of becoming leaders in products, quality and service through the application of the best available manufacturing processes to get optimal solutions on building skins and outer building coverings.

Faveker® and GRES ARAGON are part of the SAMCA Group, an Aragonese industrial group present in the mining, renewable energies, plastic polymers, synthetic fibres, agro-food, real estate development, agro-chemical and logistics infrastructure, with over 3,500 employees.

FAVEKER® plant in Alcorisa (Teruel) has been fully renovated in 2020. A major investment that has allowed its 17,000 square metre covered facilities to incorporate the latest technology and cutting-edge machinery for the manufacture of ceramic tiles used in façades and large staircase steps.
There is much more behind
It might seem an absolute contradiction that being one of the best manufacturers of ventilated façades in the world, what matters most to us is what is not seen. But the reality is that, at FAVEKER® we have been valuing and dedicating all efforts for a very long time to all the things that are not seen but exist.
Everything that is behind.

Our quality is determined by our knowledge of the material: ceramic, the absolute control of its behavior is the result of the experience gained through more than 80 years loving and working with this material. Thanks to the culture of our company Gres Aragón and the Samca group we have been able to invest in innovation and in R & D & I processes in order to bring both: the expression and functionality of ceramics to our field: architecture reaching incredible new heights: physical, architectural and artistic without losing the essence of our product, rooted in the highest quality, because that is the very soul of ceramics: permanence, the resilience of beauty that can only be obtained through quality.

What is behind it is also working as a team with our clients, offering personalized services in terms of structure calculation, technical advice, detailed modulation, search for the best solution and support them in the digitization of their projects. Anchoring systems that are unique in the industry, providing a solution.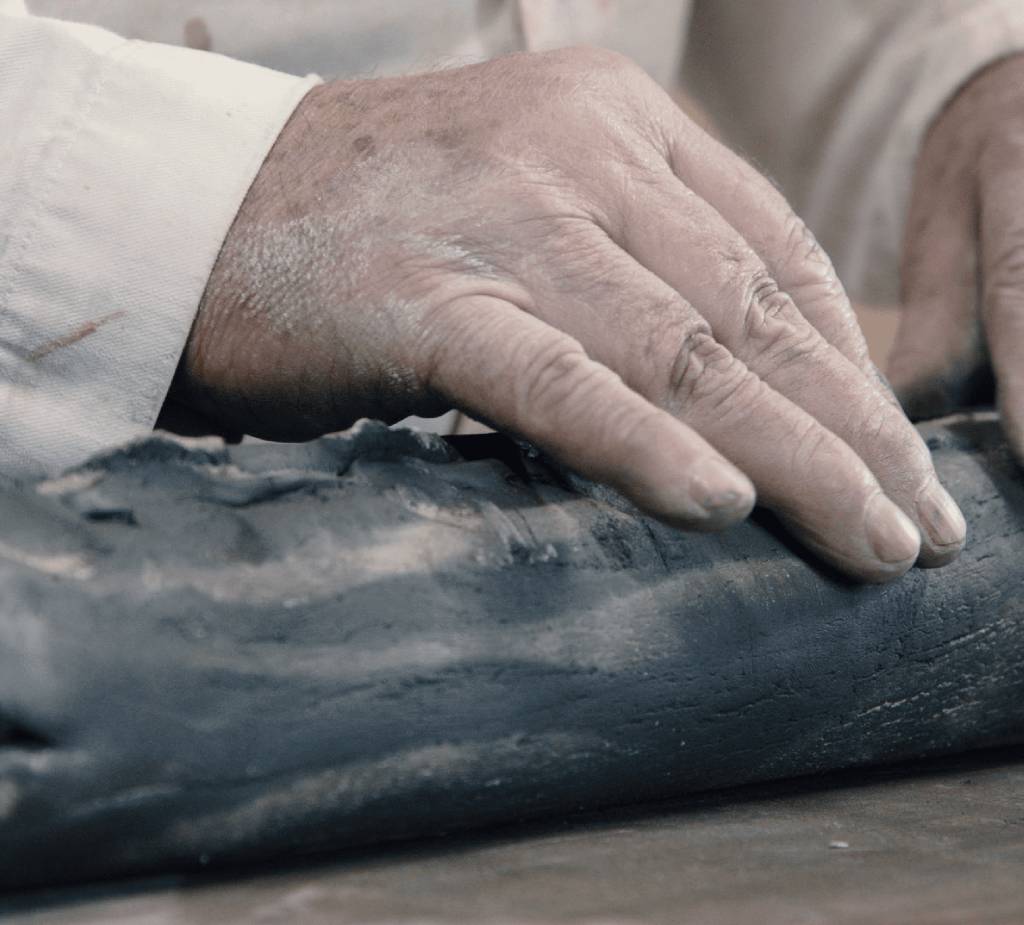 In each project, in each work, what is not seen, what is behind it, is as important as what is seen. The journey to the heart of beauty, of truth, is what inspires us
What is behind it is also at the core of our culture of respect, love for the environment and even attachment to the territory where we produce, its people, its natural, human and social resources. In an increasingly polarized world, in which small tasks, quiet everyday gestures are not seen, or do not seem to matter to some, our company policy has always been a sustainable management of what is behind from all points of view: sharing wealth with our environment, fixing the rural population generating future, training and opportunities. Quality is found across the entire value chain.

There is much more behind our commitment to sustainability, because there is no future without sustainability.

Our product, made from clays of the highest quality, is processed with total responsibility towards the world and the environment. It is not a contribution, it is a way of working. 100% of the ceramic waste generated during the production process, raw and fired, are reincorporated as raw material to the product. Our FAVEKER® products have a minimum recycled content claim of 50%.

FAVEKER® is not only committed to manufacturing, but it is also 100% recyclable. Easy to deconstruct, classifiable with minimal effort and therefore reusable for other façades: these characteristics underline the sustainability of our entire system.

Faveker®: A team committed to the success of your project
Our highly qualified team of construction engineers and construction technicians has a wealth of experience and it is ready to help you throughout the different stages in the development of your project, from initial advice on technical solutions or types of thermal coating to certification of correct installation. FAVEKER® technical office provides you with any additional services you may require such as estimate of material, training for installation technicians, calculation of thermal transmittance or the development of new anchoring systems. Contact us. We will cater for your needs.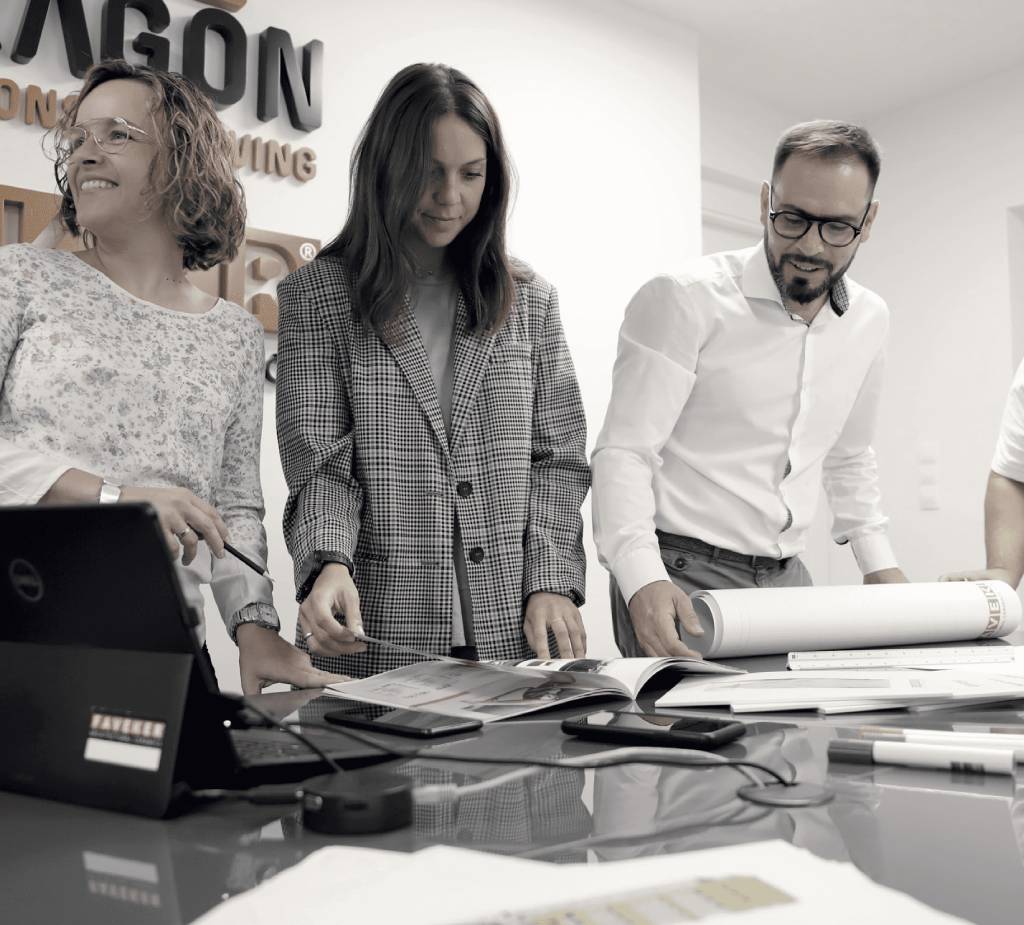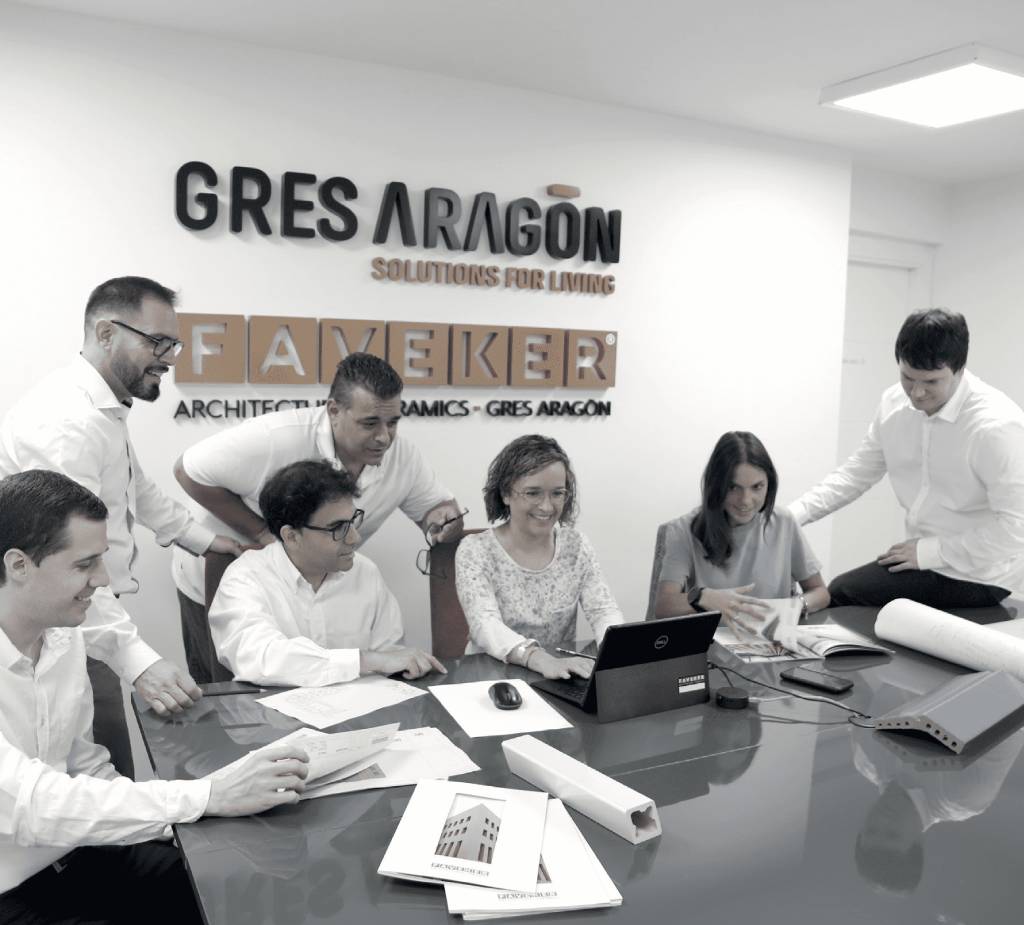 Work with us
Join the Faveker project, which is part of a powerful and dynamic business group, the SAMCA group, in continuous innovation and reinvestment. We offer you training so that you continue to grow personally and professionally. In this link you can see the current job offers of the Samca group and, specifically, of Faveker, as well as send your CV.

EXPLORE
Policies
We have developed a management system unifying Quality, Environment, Energy and Prevention, which integrates single procedures for the organisation's actions. It is based on the principles and commitments reflected in the following politics: