---
Sustainability in materials
The great ecosystem of knowledge and innovation in sustainability that Aragón presents, together with the cooperation and the transversality of the Plan Aragón Contract, allows Aragonese companies and organizations to offer the best Contract solutions from the perspective of sustainability. The Government of Aragon supports this commitment by preparing aid to promote sustainable innovations.
Sustainability -in materials, processes, services or management- has become a value and a non-negotiable commitment in national and international projects that are developed in the Canal Contract. And that sustainability connects perfectly with the circular economy, which is based on the principle of closing the life cycle of products, services, waste, materials, water and energy.
This cultural change requires the involvement of consumers, but also of companies and the collaboration of all. This spirit of cooperation is very present in the way the Canal Contract works, in which all agents in the value chain must be aligned with the common purpose of carrying out projects.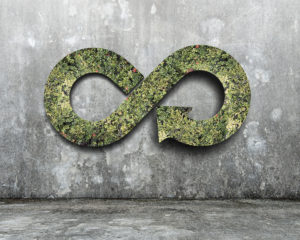 The intervention of José Manuel Grao, director of the Contract and Innovation area, focused on circles and ecodesign and explained the commitment of Gres Aragón.
You can watch the seminar at the following link (in Spanish): https://youtu.be/wUT8hii8b5U
---