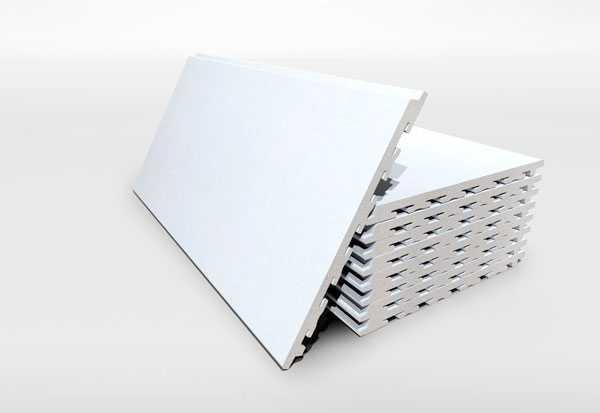 GAV
Perfect tile for refurbishment with a unique format of an easy-to-cut piece to be able to adapt to the singularities of the building.
Color Range
Select the color to see it
applied to the piece.
Main Features
• Terracotta
• Overlap
• Hidden fixings
• Multiple fixing, easy longitudinal adjustement
Format
Length mm. nominal / real:
600 / 592
Weight:
36 Kg/m2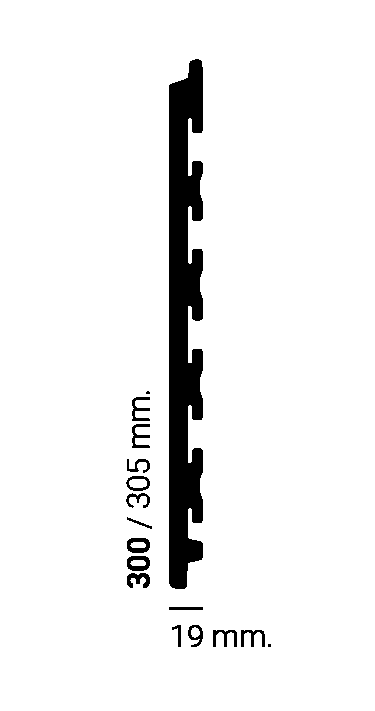 The ceramic tiles for ventilated façades by FAVEKER® can installed on light fixing systems
that optimize the costs of the substructure that emphasize the design linearity and absorb vibrations. In addition to being easy-to-assemble systems, the best part is that FAVEKER® tiles are compatible with several of these systems, so the customization possibilities of the ventilated façade are endless.
GAV
| | STANDARD TEST | DECLARED VALUE |
| --- | --- | --- |
| Weight | | 36 (kg/m2) |
| EN standard | | IS0 13006 UNE-EN 14411 |
| Absorption | UNE EN 10545-3 | 3 < Ev < = 6 % |
| Moisture expansion | UNE EN 10545-8 | <0.1mm/m |
| Thermal expansion | UNE EN 10545-10 | <6 μm/(m°C) |
| Frost resistance | UNE EN 10545-12 | no frost |
| Stain resistance | UNE EN 10545-14 | mínimo |
| Breaking strength (break module) | UNE EN 10545-4 | >17 MPa |
| Breaking strength | UNE EN 10545-4 | >1200 N |
| Colour tolerance | UNE EN 10545-13 | ΔE < 1 |
| Dimensional Tolerance: side straightness | UNE EN 10545-2 | ±0,2% |
| Dimensional Tolerance: orthogonality | UNE EN 10545-2 | ±1% |
| Dimensional Tolerance: side curvature | UNE EN 10545-2 | ±0,5% |
| Dimensional Tolerance: length / height | UNE EN 10545-2 | ±1mm / ±2mm |
| Thickness tolerance | UNE EN 10545-2 | 19 mm±10% |
| Reaction to fire | EN 13501 | A1/B-s1, d0 * |